CELO, global industrial fasteners and screw manufacturer
PUSHTITE® screws
TRILOBULAR® PUSHTITE® screws are designed for simple push-in insertion.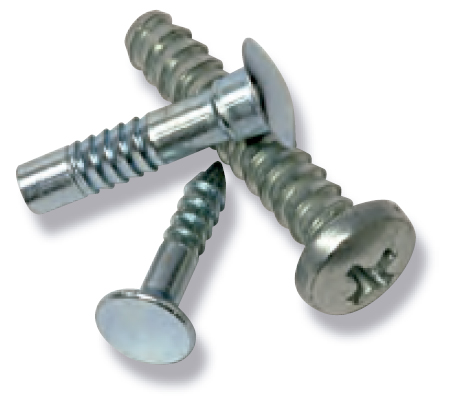 This screw is suitable only for assemblies with soft ductile plastics and low mechanical requirements.

It allows a considerable reduction in time and assembly costs.
PUSHTITE® screw benefits.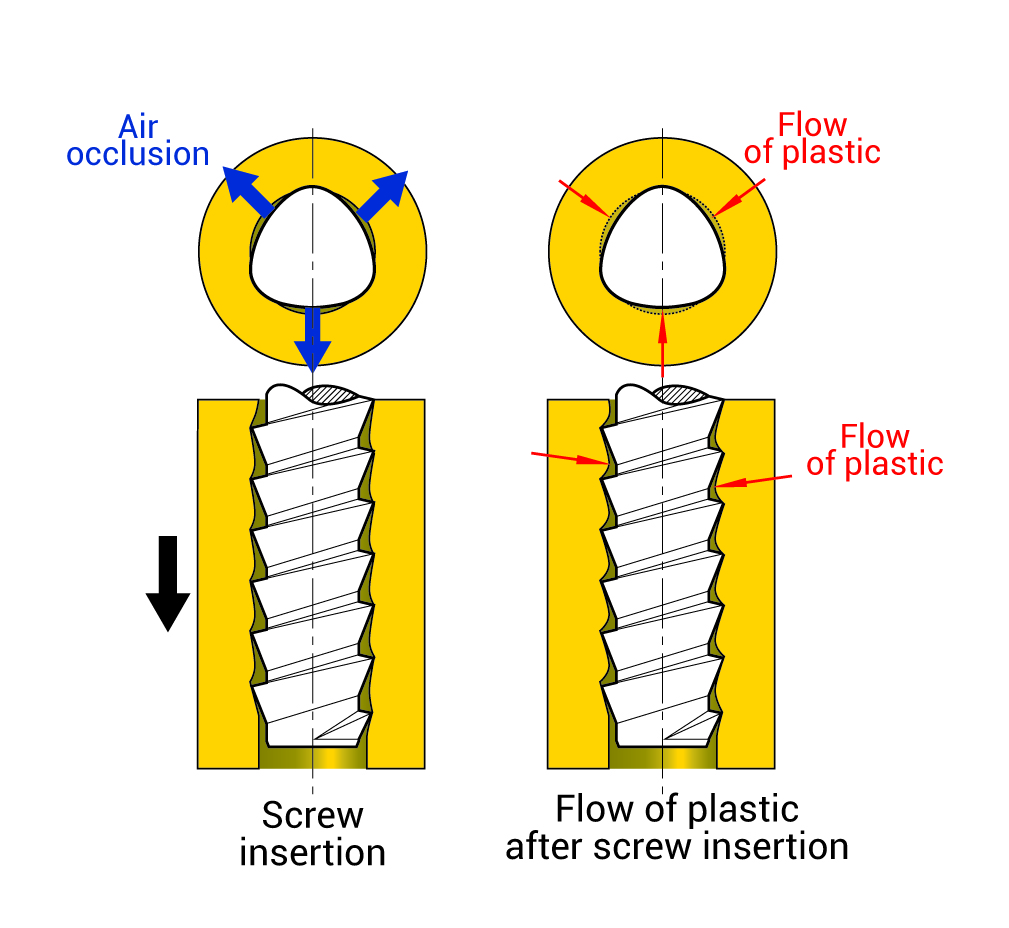 The asymmetrical thread of 70° on the leading flank and 10° on the trailing flank results in a screw that requires a greater pull-out and a smaller insertion force.
The TRILOBULAR® section minimizes the stress during its insertion and prevent boss bursting problems.
PUSHTITE® screws design specifications.
PUSHTITE®screws are produced on special demand to suit your exact requirements.
To improve their functionality, PUSHTITE® screws can be produced with different head types, recess, dimensions and coating configuration.
For further information on options available and boss design recommendation, please contact our application engineers.
PUSHTITE® screw applications.
This screw is specially recommended for soft ductile plastic assemblies with low mechanical requirements and where a reduction of the assembly operation time is required.