CAD 3D files download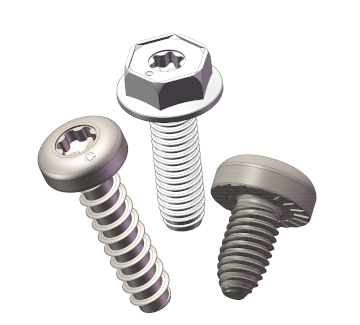 CELO makes it easy for you. Use this guide to download the 3D file of the screw you need for your project.
CELO provides the 3D models of our main screws for plastic and metal assembly. Upon registration you'll be entitled to download the CAD files of our most popular products such as TAPTITE 2000®, TAPTITE II®, REMFORM®, REMFORM® II HS™, REMFORM® II F™, FASTITE® 2000™, CELOSPARK® and POWERLOK® so you can include them directly in your design process.
All downloads are in CAD format, one of the most popular formats for industrial design of mechanical and electrical assemblies. CAD files contain part characteristics information to ensure components physically fit in its specified location.
Please acknowledge that the download of the 3D files is only available for the articles we currently have in stock. If you have special requirements or if you need different dimensions, contact us and we'll provide you a customized solution.
Contact our application engineers for additional support or advice to choose the optimal screw for your application.
1) Select the product category