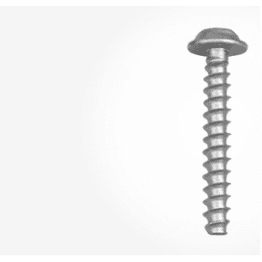 ZOOM
Through their unique combination of lightweight, durability and other intrinsic properties, plastic materials are used across a wide range of applications in different areas such as automotive, sustainable mobility, electric material and electronics, medical and household appliances to name only a few.

An optimal screw solution to be applied on plastic materials requires a detailed attention to the overall assembly process.

We work in cooperation with our customers to find the best solution for the assembly on plastic materials, by analysing plastic types, boss configurations, mechanical requirements and installation parameters.

For a quick screw selection based on plastic type, you can follow the tips in the table THREAD TYPE SELECTOR.

Our technicians at CELO test laboratories provide technical reports with valuable data on screw capabilities for specific customer applications. Towards joint analysis and mechanical testing which include screw insertion, threading, failure, loosening torque and pull-out tests, we recommend the optimal solution to best meet your application requirements.