CELO, global industrial fasteners and screw manufacturer
Sealing screws
There are numerous industrial applications where the product must be sealed to protect from tampering or unauthorized manipulation. CELO provides sealing screw made by a cold forming process that offer great cost saving opportunities and improved performance.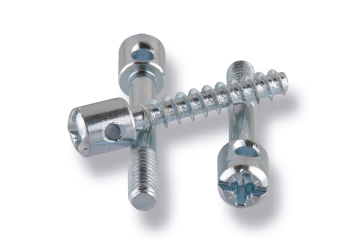 Sealing screws benefits
The possibility to produce plastic thread eliminate the need of metal inserts and offer the following advantages:
Cost reduction on insert price and mold insertion costs.
Material can be easily recycled.
It improves assemblies' mechanical properties (increased vibration loosening resistance)
Sealing screws design specifications
Cold forming process enables:
SEALING screws are produced on special demand to suit your exact requirements. For further information, please contact our application engineers.
Sealing screws design specifications
Electrical boxes - Enclosures - Electric meters - Gas meters - Taximeters