POWERLOK® screw is the solution for your loosening problems on tapped holes and reduces in-place fastening costs.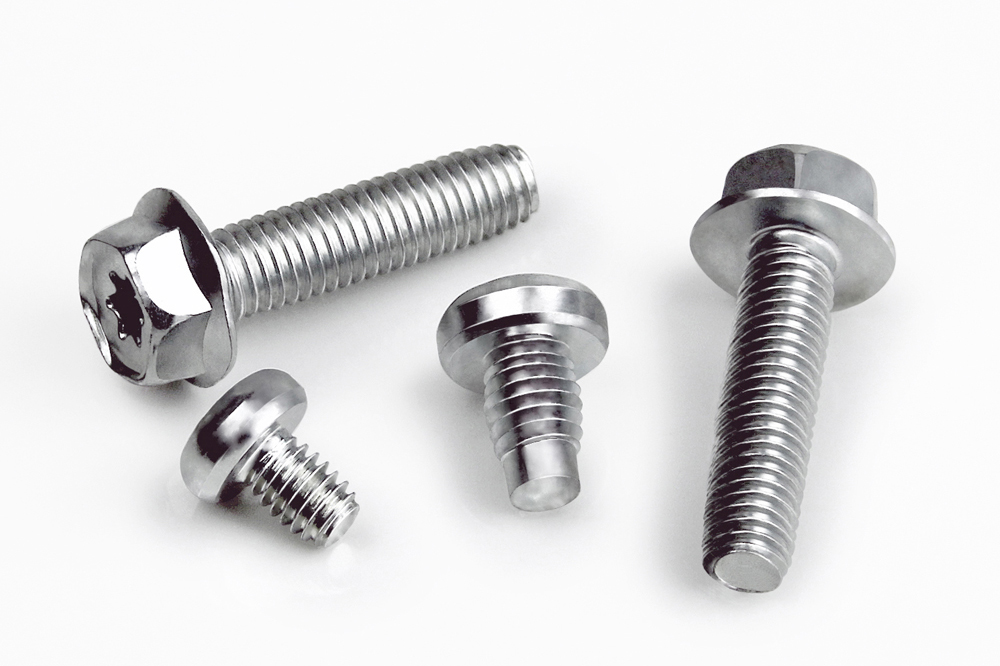 TRILOBULAR® POWERLOK®screw for metal is a unique locking concept solution for tapped holes: the thread design provides a locking action over its entire length, regardless of the fastened materials and operating temperatures.
POWERLOK®screw benefits
Immediate and continuous locking action.
In-place fastening cost reduction by eliminating the need for additional locking elements.
Excellent vibration loosening resistance.
The spring effect maintains clamping force.
How do POWERLOK® screws work?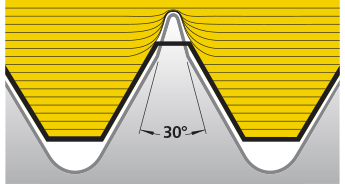 The innovative Dual-Angle™ thread form provides "live-action" locking.
It interferes with the root of the nut thread, which removes any tolerance.
To ensure the correct screw performance, the screw's hardness must be greater than the nut's.

We recommend contacting our technical department to ensure the suitability of POWERLOK® screws for your application.
POWERLOK® screws in stock
Apart from the references available in stock, we produce customized screws to fit your exact requirements.
To improve their functionality, POWERLOK® screws can be produced with different head types, recess, dimensions and coating configurations.
For further information on options available, please contact our application engineers.
POWERLOK® screws applications
POWERLOK® screws are recommended for:
For the assembly of components under severe vibration conditions and expansion/contraction cycles in tapped holes.
As an alternative solution to adhesive patches on metric screws and locking nuts.
Automotive - electric material - electronics - household appliances - E-mobility
See products in stock