The solution for thin hard plastic assembly.

PCB plastic screws have been especially designed to solve assembly problems with thin hard plastic elements and for the assembly on printed circuit boards (PCBs).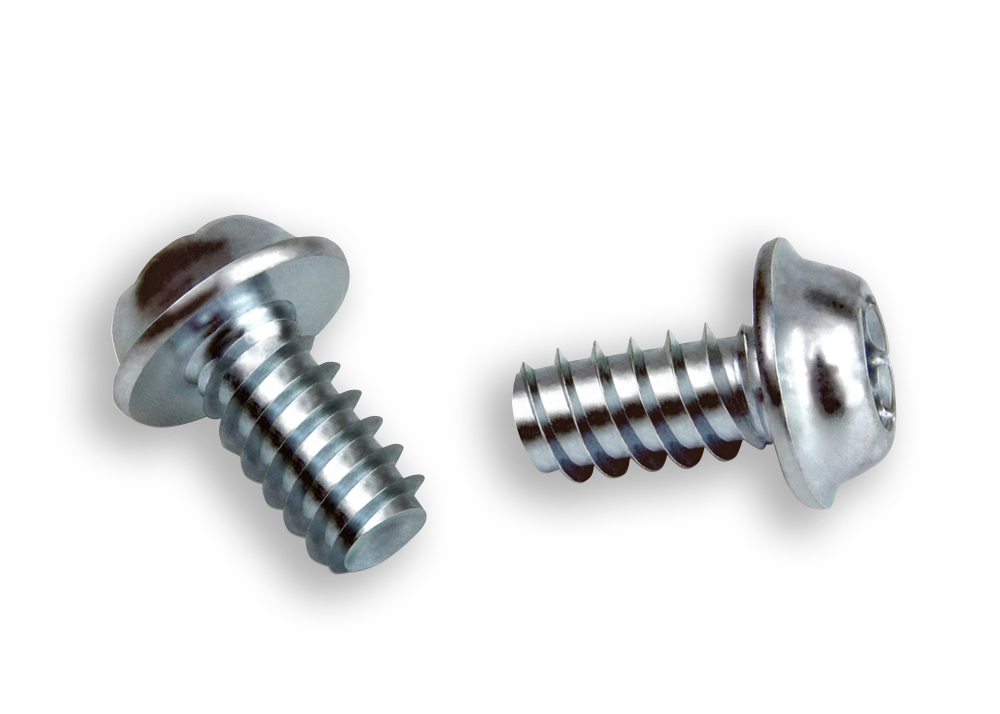 When thin hard plastic elements are assembled with standard screws for plastic, the length of engagement is not long enough to avoid stripping and to ensure the correct pull-out resistance of the assembly.

PCB screws solve stripping and bursting problems, offering great opportunities to reduce assembly costs.
PCB screw benefits
For the assembly of hard plastics thin elements:
Reduced boss bursting risk.
Improved resistance to stripping.
Allow for a higher assembly torque.

For the assembly on PCBs:
The head of the screw is set directly on the connector, avoiding interferences with the tracks.
Directly fixed to avoid damaging the PCB.
Higher resistance to vibration loosening.
Twin-lead thread increases threading speed.
PCB screws design specifications
We produce PCB screws under special demand to fit your exact requirements. To improve their functionality, PCB screws can be produced under different head types, recess, dimensions and coating configuration.

For further information on options available, please contact our application engineers.
PCB screw applications
Assembly of hard plastics thin elements.
Assembly of components on printed circuit boards.