The efficient solution to cross-threading problem in pre-tapped holes.

MAThread® point is the solution to cross-threading problems during assembly processes. Machine screws with MAThread® point provides great cost saving opportunities by reducing screw insertion time and eliminating costs derived from downtime, rework and scrap associated to cross-threading.
MAThread® point screws applications
MAThread® point screws and its different variants are recommended for assemblies into:
Nuts, tapped holes and inserts in full automated assembly lines.
Applications susceptible to cross-threading problems.
MAThread® and MATpoint® are registered in product standards of many automotive OEMs including General Motors, Volkswagen, Daimler-Benz and their suppliers.

In addition to automotive, household appliances, E-mobility, manufacturers in electronics, telecom and electric sectors are taking advantage from this thread technology.

This is a custom-made screw, contact us for more information .
How MAThread® screw works?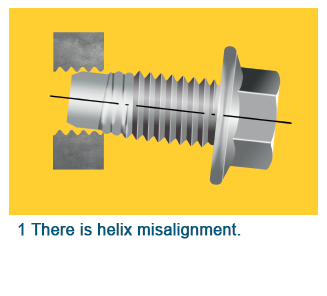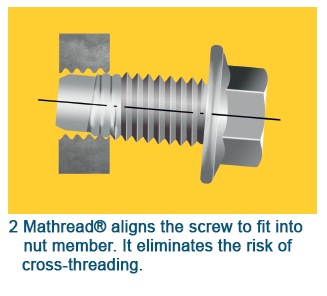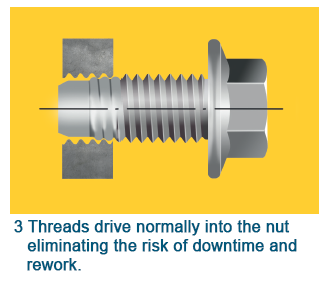 MAThread® point screws design specifications
Different point designs depending on the application requirements: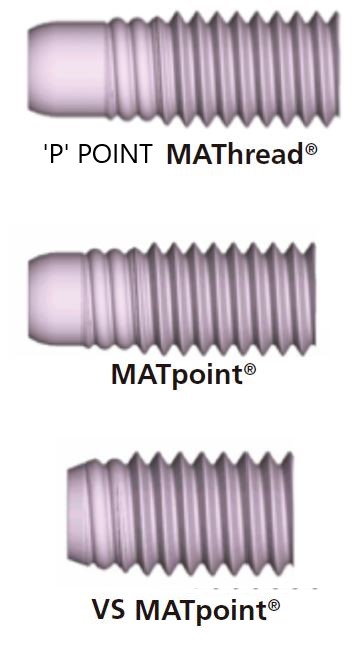 'P'Point MAThread® for applications in which point length is not a problem.

MATPOINT® is compatible with most of the applications, it absorbs misalignments up to 12º.

VS (Very Short) MATpoint®is ideal for application with limited length of engagement, it absorbs misalignments up to 7º
MAThread® point screws are produced on special demand to suit your exact requirements.


Automotive - electric material - electronics - household appliances - E-mobility

For further information, please contact our application engineers.