The best cost-effective solution for JOINING THIN METAL SHEET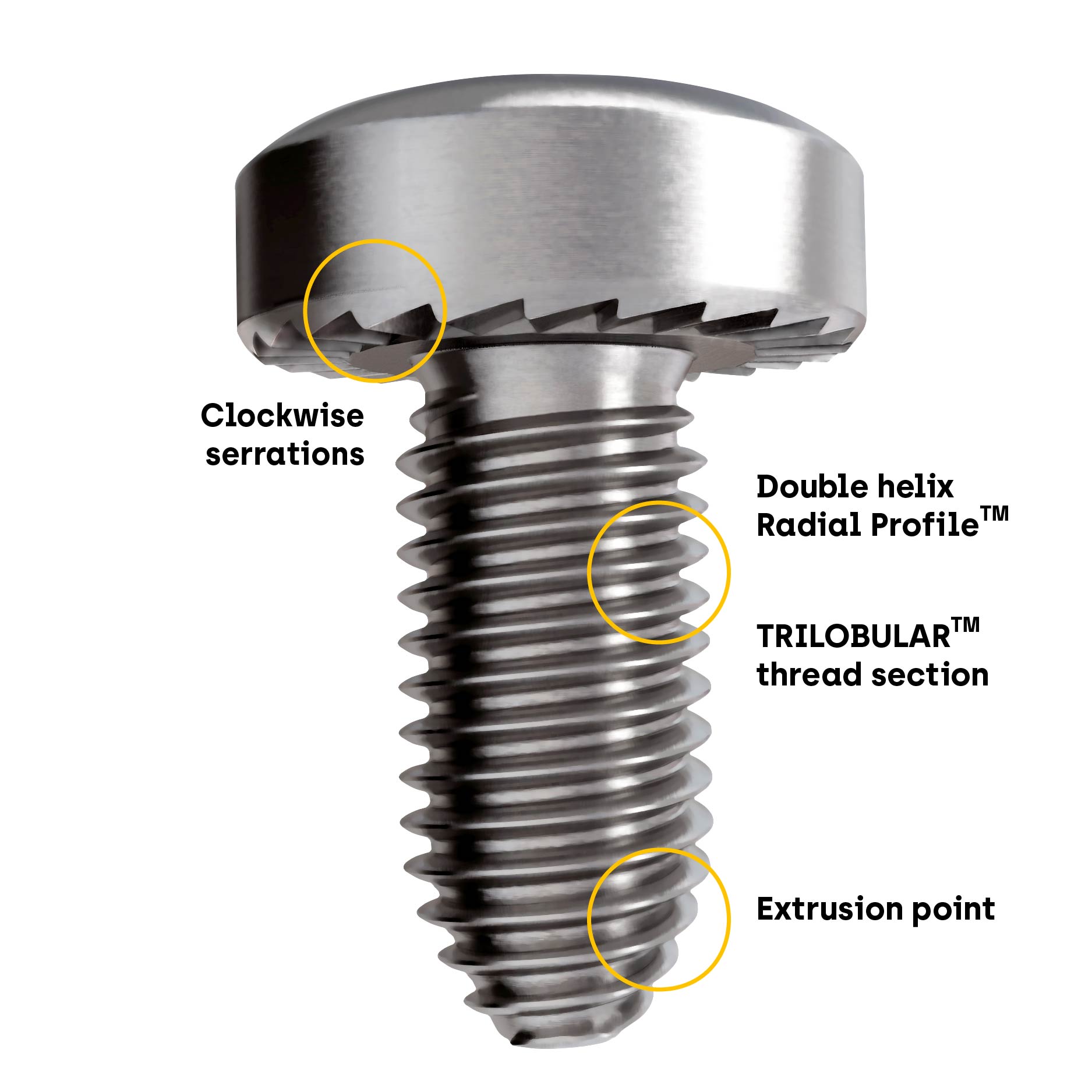 The increasing demand for weight reduction and cost savings leads to the use of lightweight materials. FASTITE® 2000™ screws solve common fastening problems when joining thin metal sheet, assuring clamping force and stripping resistance whilst offering opportunities for cost reduction.

The unique FASTITE® 2000™ thread rolling screws are the best cost-effective solution when joining steel and aluminum thin sheets. It offers a strong mechanical joint with excellent pull-out and vibration loosening resistance.

FASTITE® 2000™ screws have been specially designed for the assembly into untapped holes in thin aluminium and steel sheets for different markets such as Lighting, Automotive or Industrial equipment.
How does FASTITE® 2000™ screw work?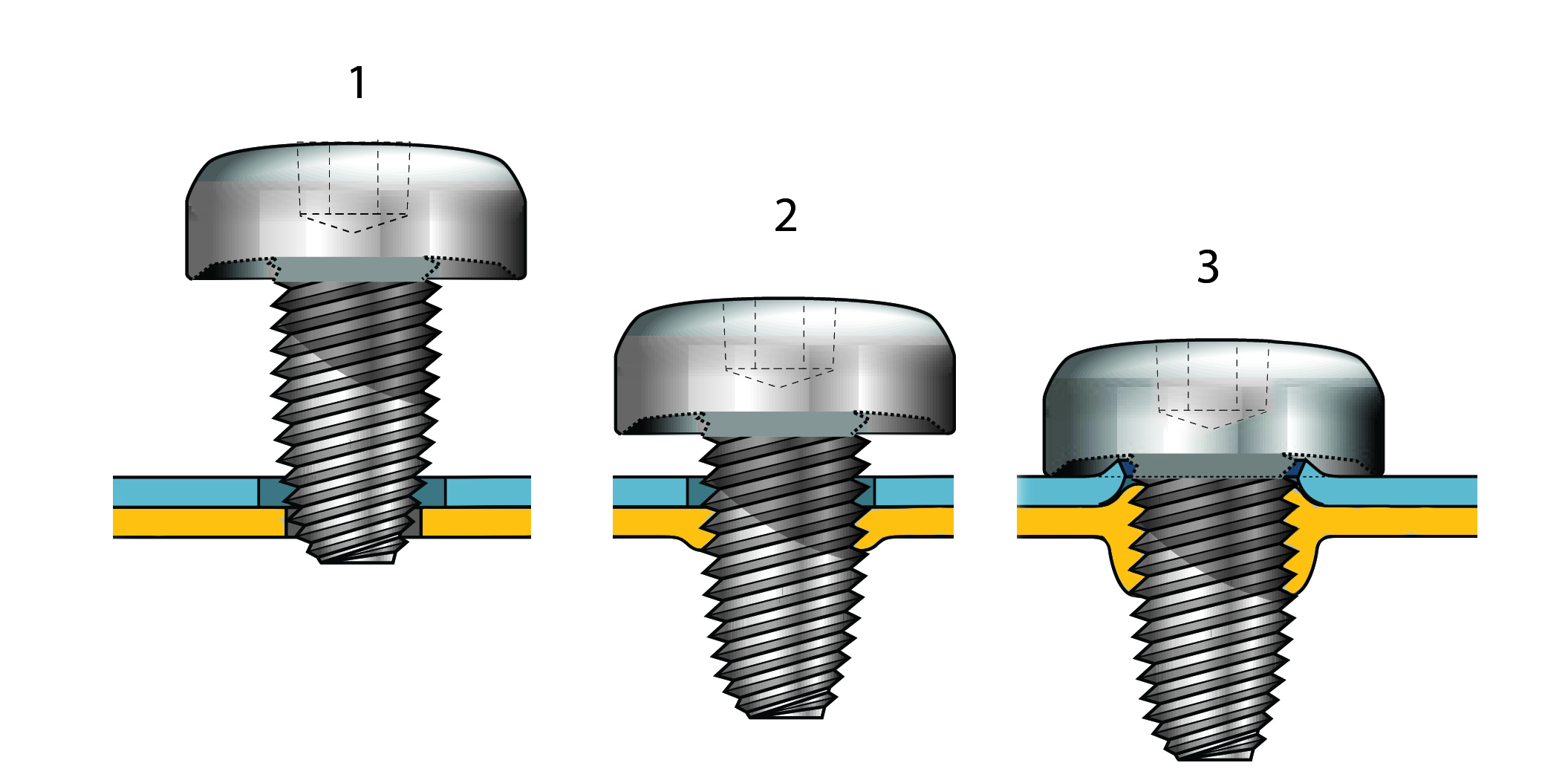 1 Twin-lead helix provides starting stability.

2 Special extruding point increases the thread engagement length during screw insertion.

3 Increased core diameter approaching the underside of the head causes additional forward and backward extrusion to increase thread engagement.
FASTITE® 2000™ screw benefits
Assembly costs reduction by eliminating the thread tapping process when using machine screws and sheet extrusion.
Optimized thread engagement provide high pull-out and vibration loosening resistance.
Twin-lead thread increases stripping resistance.
Clockwise under head serrations increase resistance to stripping.
TRILOBULAR® thread section provides low threading torque and improves ergonomics.
The special extruding point ensures an excellent alignment and hole finding, which provides a secure and tight assembly.
Possibility of piercing thin materials with the optional cut off point
It is an efficient alternative to high cost elements as threaded inserts and caged nuts.
FASTITE® 2000™ screws in stock
Current stock references are included below:

Apart from the references available in stock, we produce customized screws to fit your exact requirements. To improve their functionality, FASTITE® 2000™ screws can be produced under different head styles, recess, dimensions and coating configurations.
For further information on options available, please contact our application engineers.
FASTITE® 2000™ boss design recommendations
Recommended dimensions for hole diameter available at DESIGN GUIDELINES.
See products in stock